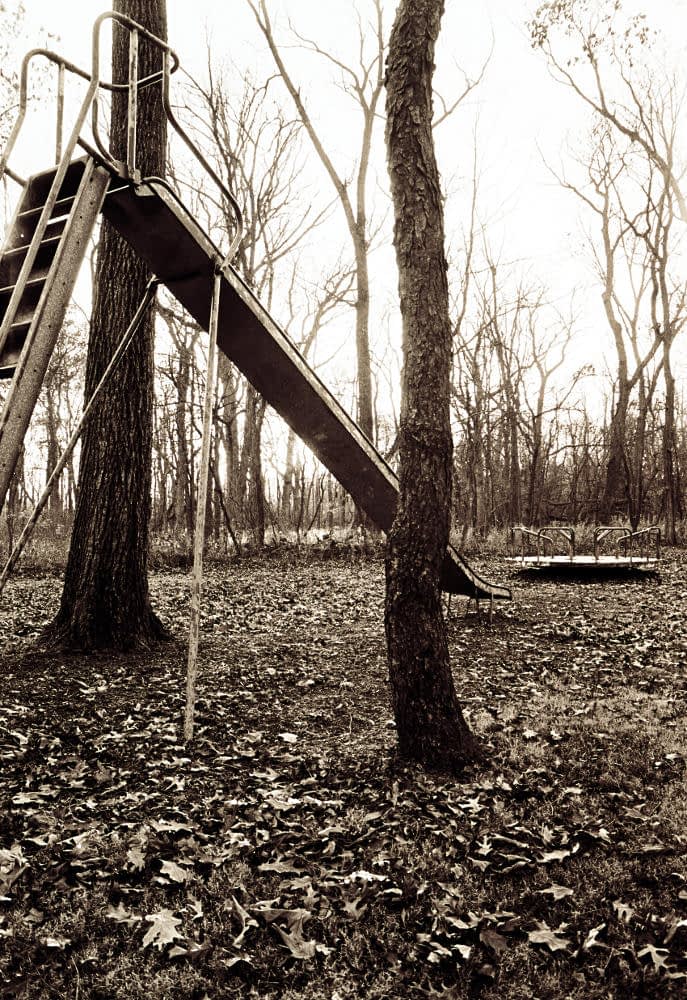 Though taken at the end of 2012, I spent close to a year pondering over this image. I was moved by the desolation of the forgotten playground equipment and impressed by the abandonment of natural and man-made, but ground myself to a halt trying to force an interpretation based on loss and decay.
Over time, the similar way that flecked paint, patches of rust, and leaves fell to the ground was comforting. Much as the leaves fall, decay, and nourish the land anew, the equipment will be torn down. From there, the metal will be repurposed or recycled, or be sent to a fill; possibly reformed and used again, or embraced by earth that held it for so long.
Whatever the future holds for this equipment, I hope that, like the fallen leaves, its impermanence serves the benefit of countless others.
Minolta XG7
Minolta MD W.Rokkor-X 28mm f/2.8
Ilford Delta – ISO 100