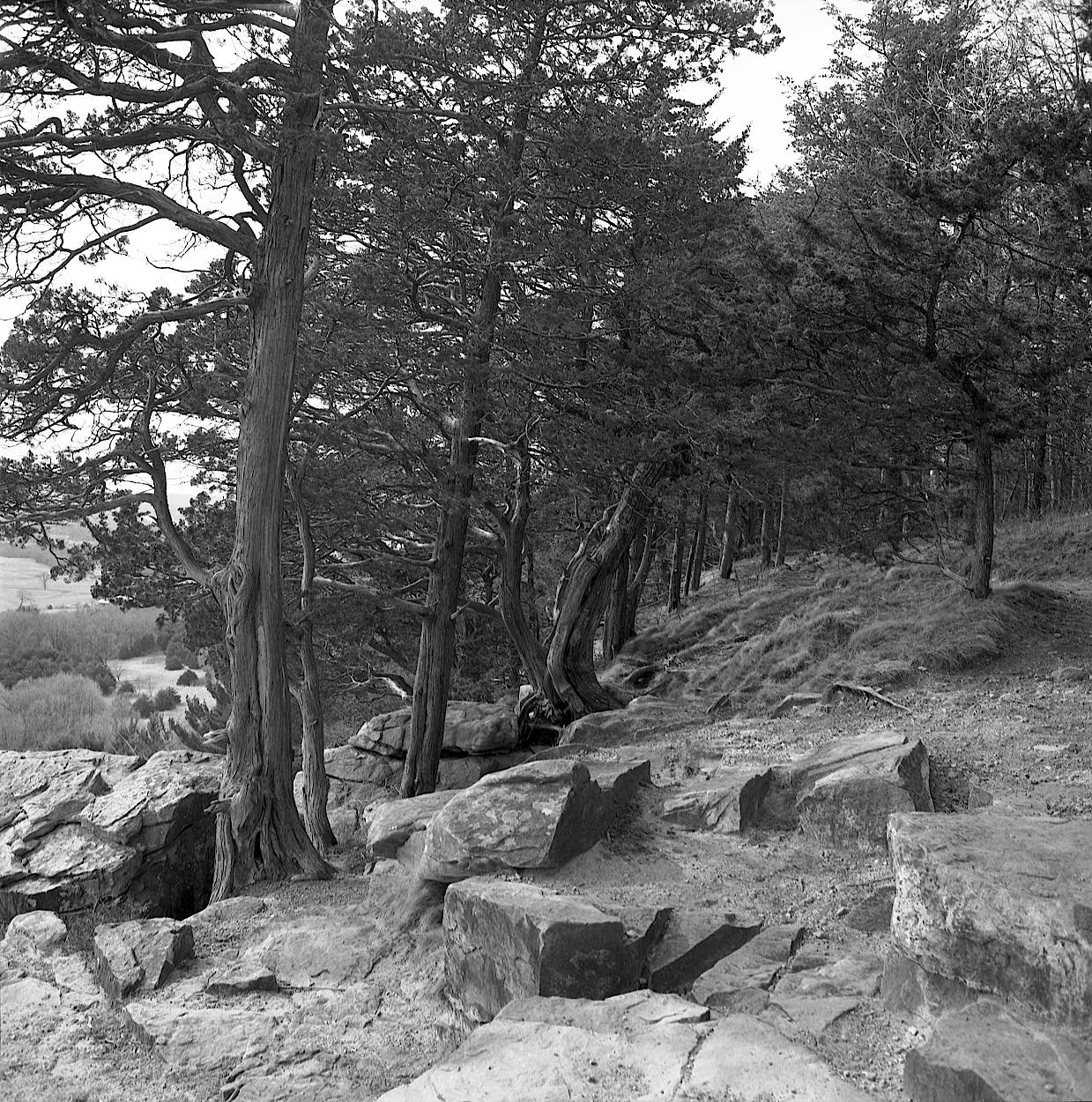 A semicircle of stones revealed at the end of a wooded archway, found stop the Gibraltar Rock State Natural Area of Lodi, WI.
Taken during the same outing as Tree of Man, this scene captured the sentiment that drove my outing: a land rife with enchantment and a setting that called for cherished company. I bracketed a few shots that included more of the view beyond the peak, but realized how easily that view would be overlooked. Had I reached this point with company, my focus would be on them, and the magnificent vista would be a mere backdrop for my appreciation.
In my envisioned gathering at this stone circle, it was all too easy to see a similar focus devoted to loved ones seated, and to loved ones approaching.
Mamiya C330 Professional S
Mamiya-Sekor 55mm f/4.5
Ilford Delta – ISO 100 – 6×6