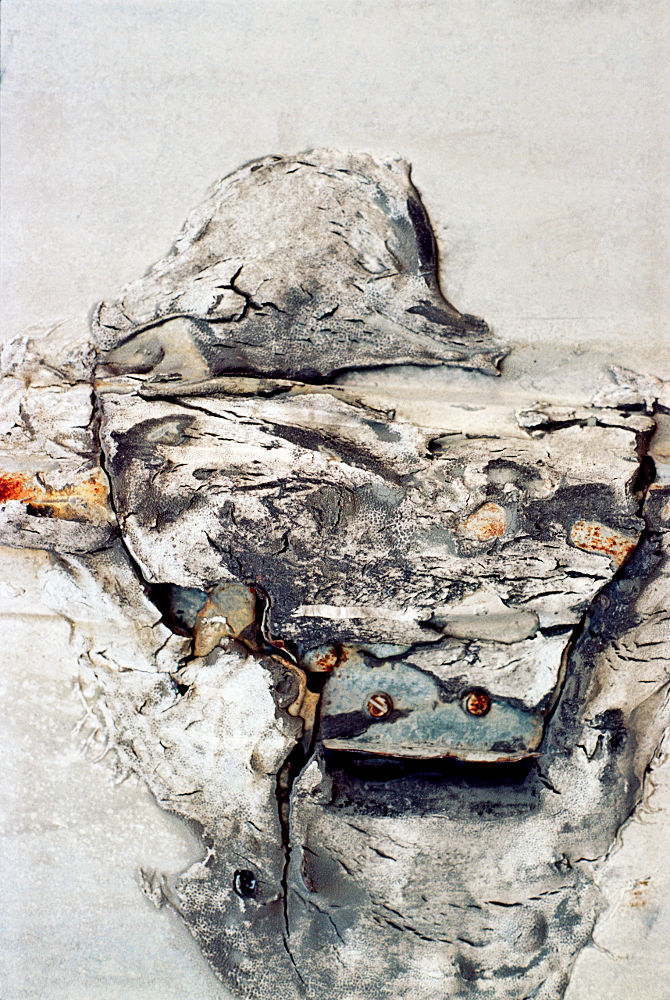 They flee once the mountain is in view. Cowards, traitors, weaklings. The knight's insults are lost to approaching shrieks, filled with the savagery of those birthed by being pried from their mother. The guides race until the sky is no longer colored as moonlight on an unmarked grave – pursued all the way by thunderous warbling.
They tell the villagers to mourn for the knight. For days afterward, their minds echo with abruptly ended screams.
Insulating material and a useless hinge, hanging on dilapidated sheet metal.
Minolta Maxxum 5
Minolta AF 50mm f/1.7
Kodak Ektar – ISO 100