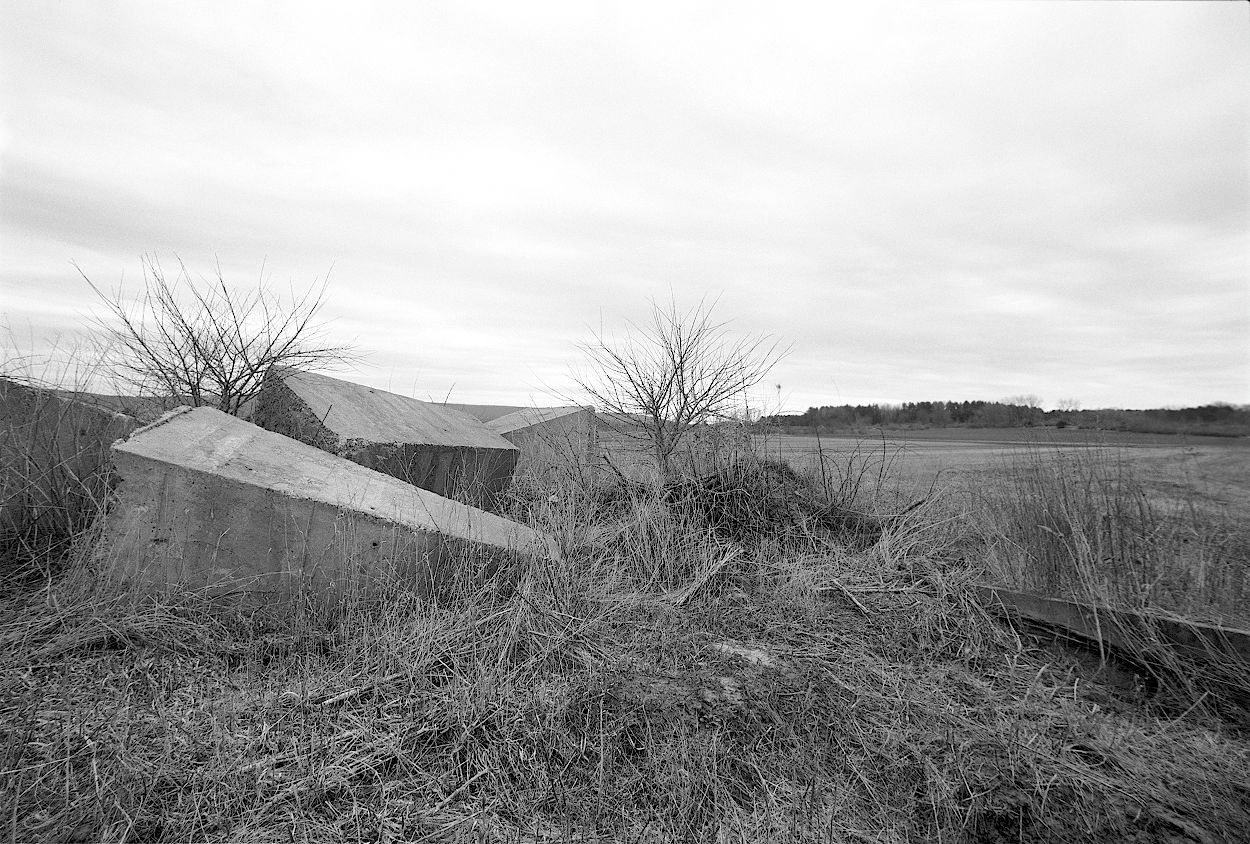 Taken in the Badger Army Ammunition Plant of North Freedom, WI during my BAAP 2022 series.
Found very close to Mockery, the angular nature of these concrete fragments easily caught my eye. I can only guess at how long ago the pieces were broken up and discarded, but I'm sure they've been there for as many years as the saplings have grown. In an area driven by restoration efforts, I was heartened to see these fragments redeemed by providing shelter once more.
Whenever they're finally removed, I'm sure the saplings will be strong enough to provide shelter of their own.
Minolta XD 11
Minolta 17mm MD W.Rokkor-X f/4
Ilford Delta – ISO 100