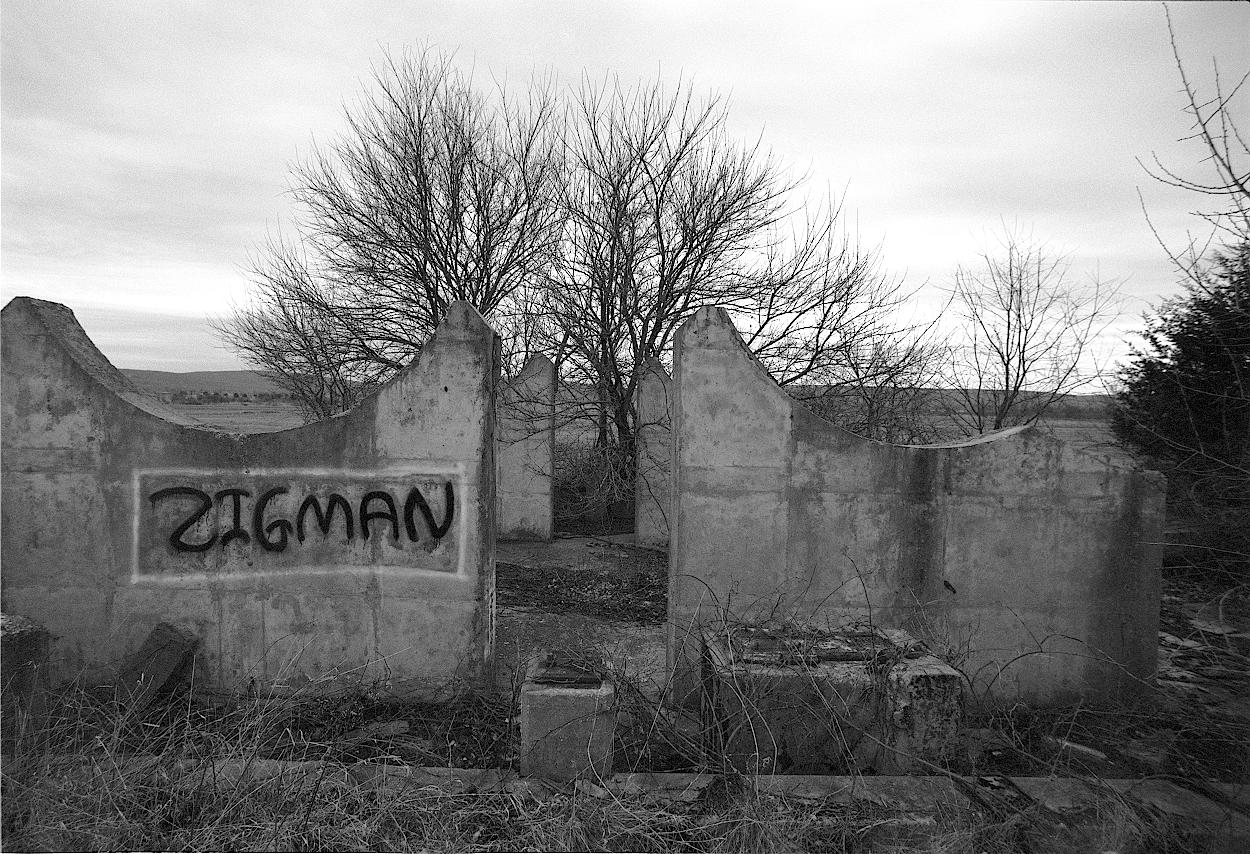 Taken in the Badger Army Ammunition Plant of North Freedom, WI during the same outing where I found Our Dark Shelter. I found this structure tucked into a rubble and refuse pile deep within a field, and was greatly impressed that someone came so far to graffiti the lonely structure.
I felt like there was a message to be found in that act and its juxtaposition with the pseudo-reverent structure and rising trees. Being so focused on the graffiti, I failed to grasp that mockery had occurred in a spiritual place, but not by the tag. The entire structure was a mockery to the land, to the trees and prairie that exerts so little effort in retaking the space.
I don't know what drove the person to tag that wall, but there is joy in naming what cannot be claimed, and celebration in recognizing what must be returned.
Minolta XD 11
Minolta 17mm MD W.Rokkor-X f/4
Ilford Delta – ISO 100