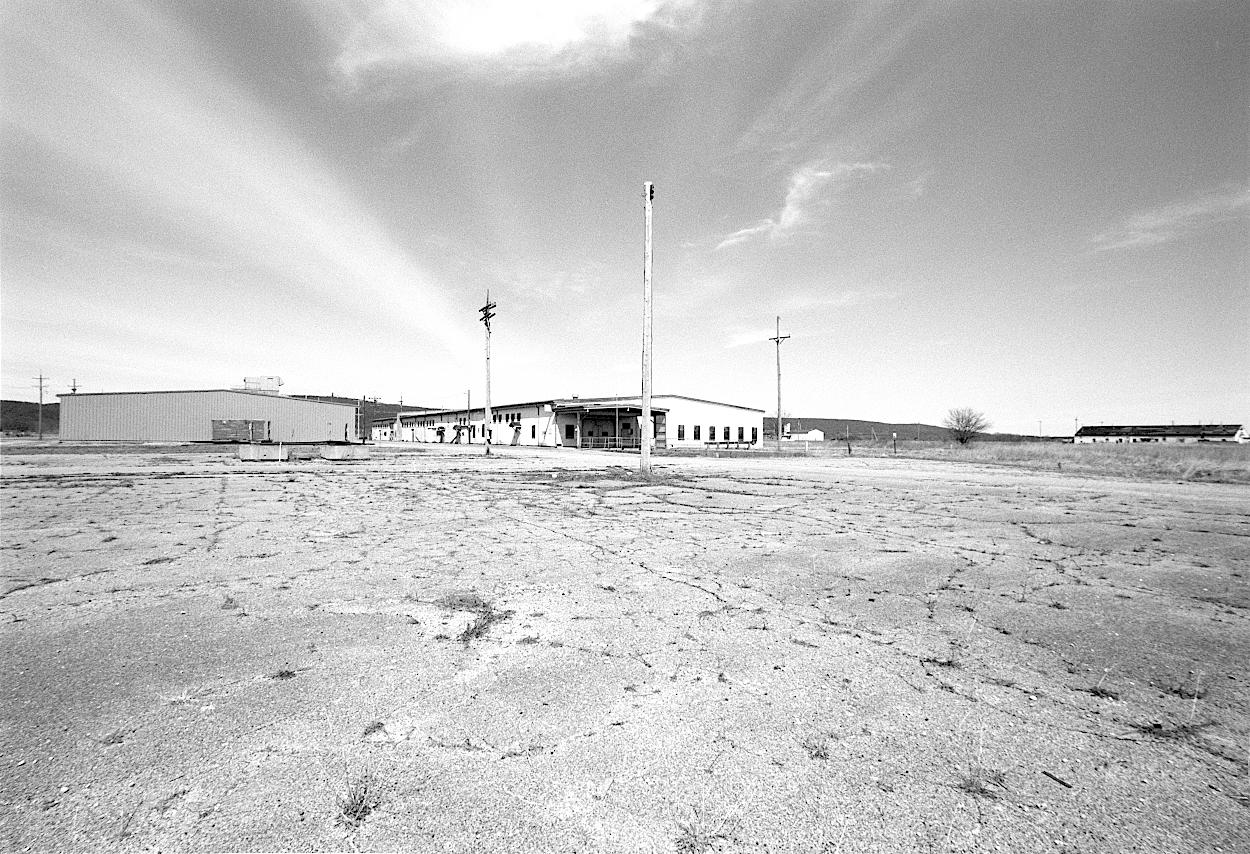 Taken in the Badger Army Ammunition Plant of North Freedom, WI during my BAAP 2022 series.
This scene captured some of the very few remaining structures in all of the area. It was framed out of the photo, but the building on the far right was actively being demolished by a crane. With so little left to tear down, I expect these buildings to follow suit in the near future.
The profound expanse surrounding these useless structures brought the injustice of the US Army's land management into clear focus. After years of burning chemicals in open pits and disposing of contaminants in the Wisconsin River, the Army abandoned its promise to construct a municipal water system for contaminated areas, and monitors for a narrow set of contaminants only at known problem areas of the site. The Army moved to passive cleanup methods like dilution and biodegradation in 2017, and the amount of DNT (only one of the lingering contaminants) measured at a known burn site was found to have tripled in 2020. A number of PFAS compounds have also been found in the local groundwater since 2018. No meaningful action has been taken by the Army in either case, despite recommendations from local officials and the US Army Corp of Engineers.
That hands-off approach was mirrored all too well in the crane lumbering against the distant building. Like cleanup efforts for the contamination left behind, demolishing the Army's own unneeded buildings was left to someone else. They returned most of the land to the Ho Chunk Nation for restoration and its rich cultural significance, but claim to have nothing to spare for cleaning their own mistakes. With 177.3 billion requested in the 2023 National Defense Budget, I'm sure the Army has something it can contribute.
Minolta XD 11
Minolta 17mm MD W.Rokkor-X f/4
Ilford Delta – ISO 100